49 Mouth-Watering Campfire Recipes To Try On Your Next Camping Trip
This post may contain affiliate links.
There is nothing quite like sitting around a warm crackling campfire with family or friends. And what better way to enhance the experience than with some delicious campfire cooking?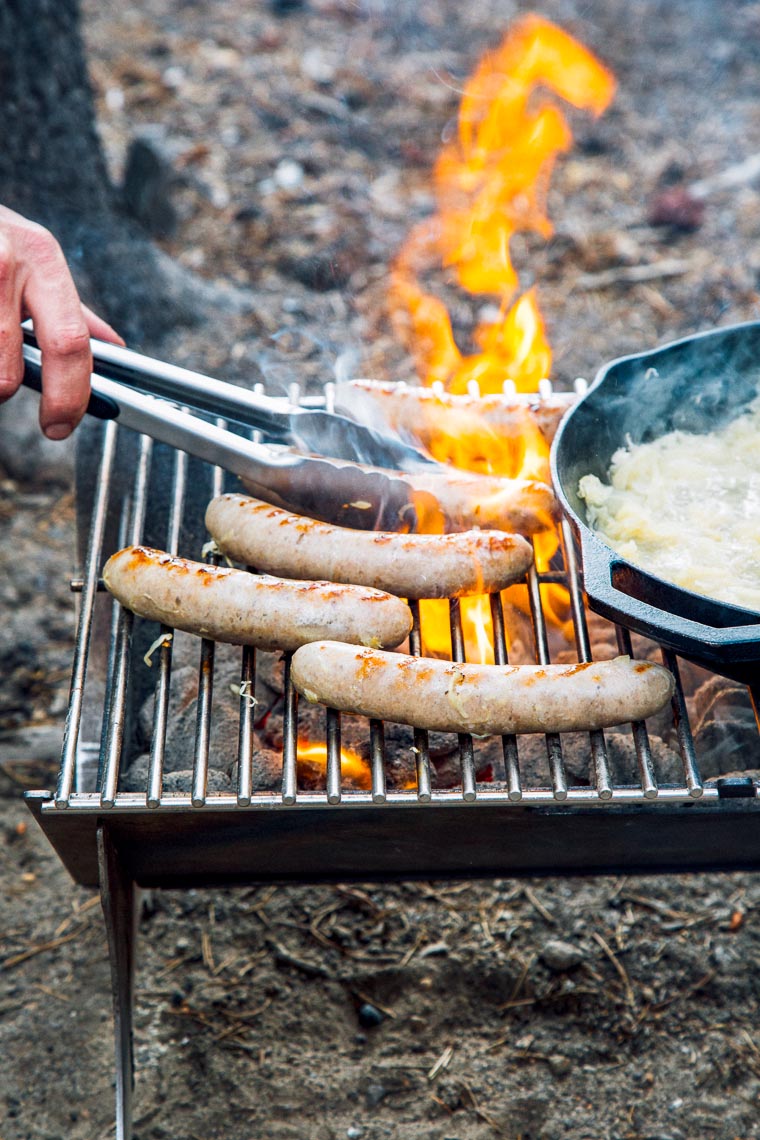 From hearty meals to irresistible desserts, we've compiled a list of the best campfire recipes to make while enjoying the great outdoors.
So grab your skewers, cast iron skillets, and campfire gear, and get ready to make some mouth-watering meals under the stars!
Our 5 Best Campfire Recipes
Looking for some quick suggestions? These are our personal & reader favorites!
Camping Breakfasts
If you're a campfire-with-your-coffee type, here are some great camping breakfast recipes to cook over the fire.
Foil Packet Meals & Sides
Foil packet cooking is a great way to prepare mains and side dishes while camping since they won't tie up any of your limited cookware or stove burners. We also love them for families and groups because each packet can be customized.
Dutch Oven Campfire Recipes
If you own a Dutch oven, you'll already know how versatile this piece of camping cookware can be! Be sure to check out our full guide to cooking with a Dutch oven if you're just getting started. Here are a few favorites–or check out this post with all of our Dutch oven recipes.
Grilled Campfire Meals and Sides
Cooking over the open flames of a campfire is a quintessential camping experience. Here are some of the best dinner and side dish recipes to try this summer. (These will all work on a propane or charcoal grill, too!)
Skewers & Kabobs
If you're looking for easy camping recipes, you really can't go wrong with adding some kabobs to your menu. These are quick cooking and a lot of the prep work can be done at home before your trip.
Easy Camping Desserts
No evening is complete without a dessert to share around the campfire!