21 One Pot Camping Meals
This post may contain affiliate links.
Easy to cook and easy to clean, these one pot camping meals are perfect for your next camping trip.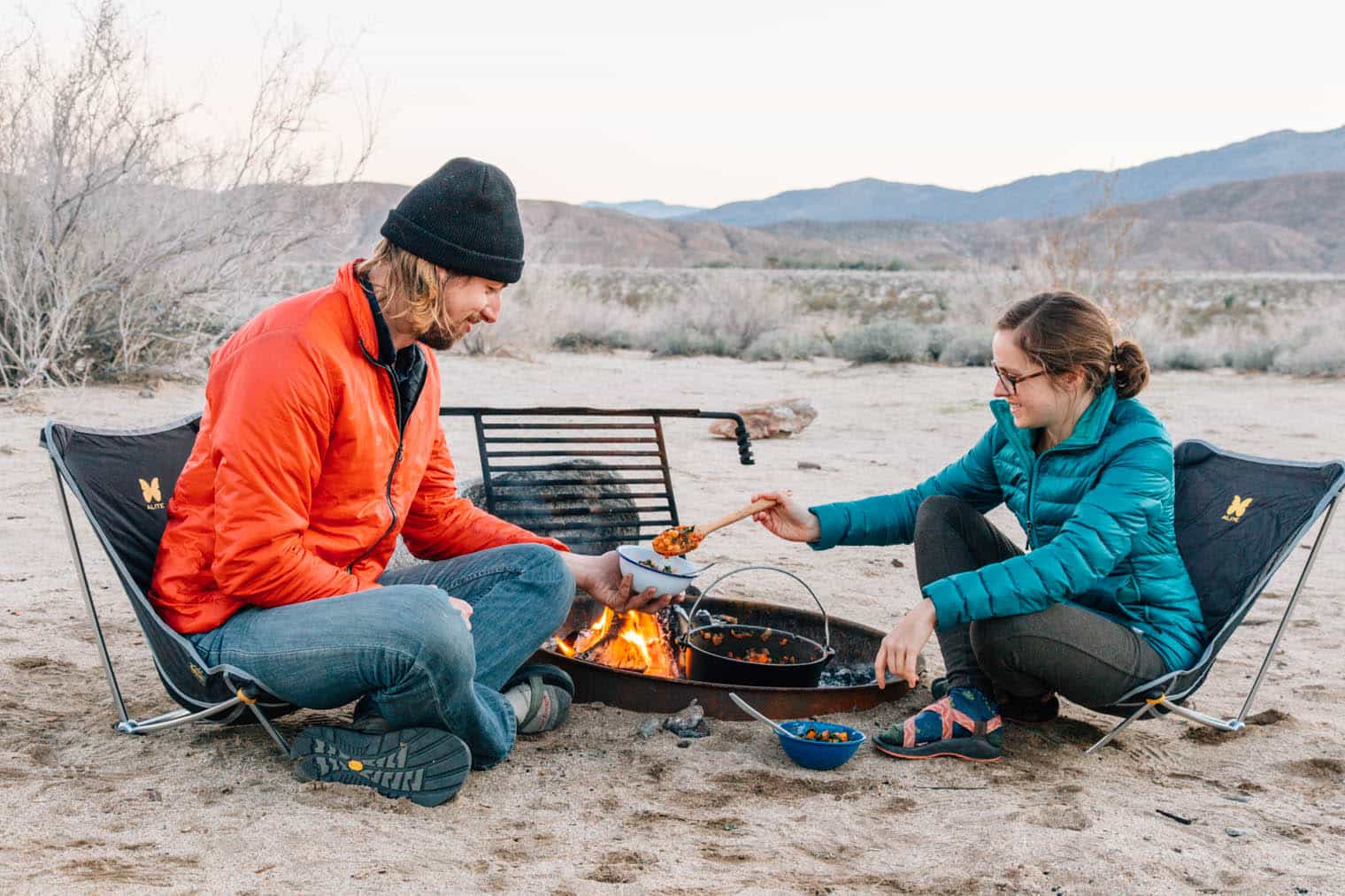 We love cooking outside, but unfortunately, many home recipes don't lend themselves well to being cooked at a campground. For most car campers, the relatively limited camp kitchen setup (two-burner stove, no oven, no microwave, no electronic appliances) means you need to be a little more creative with the way you cook.
Thankfully, there's a simple solution: one pot meals!
One-pot camping meals (or one skillet meals) can be made with just a single piece of camp cookware. Instead of using separate pans, for example, to boil water for pasta, simmer a sauce, and saute vegetables, one pot meals simplify the process and make the camp cooking experience so much easier!
We love making one pot meals when we're camping and here are just a few of the reasons why:
Less Mess: One of the biggest advantages of one pot cooking is having fewer dishes to wash at the end of the meal. At home, this is nice. But when you're cooking at a campsite, without a dishwasher (or even a sink!), not having to scrub multiple pots and pans at the end of the night means you get to spend less time cleaning and more time hanging out in front of your campfire.
Timing: Every home cook knows how difficult it can be to get each part of a recipe ready at exactly the right time. This problem can be even worse at a campsite where you can't just pop something in the oven to keep it warm. By cooking a meal in one pot, everything is ready at once.
Scalability: Whether you're cooking for two or an entire trail crew, one pot meals can be easily scaled depending on the size of your group. Although you might find you need a bigger pot!
We've collected a variety of one pot recipes for you to try out on your next camping trip. Spend more time enjoying your time outdoors and less time doing dishes! Enjoy!
This post was first published in March 2017 and updated in 2023 with additional recipes.