15 Camping Dinner Ideas Everyone Will Love
This post may contain affiliate links.
What's for dinner? The eternal questions that's on everyone's minds, especially when you're on a camping trip! After a long day of being outdoors, there's nothing better than sitting down together to enjoy a nice warm meal.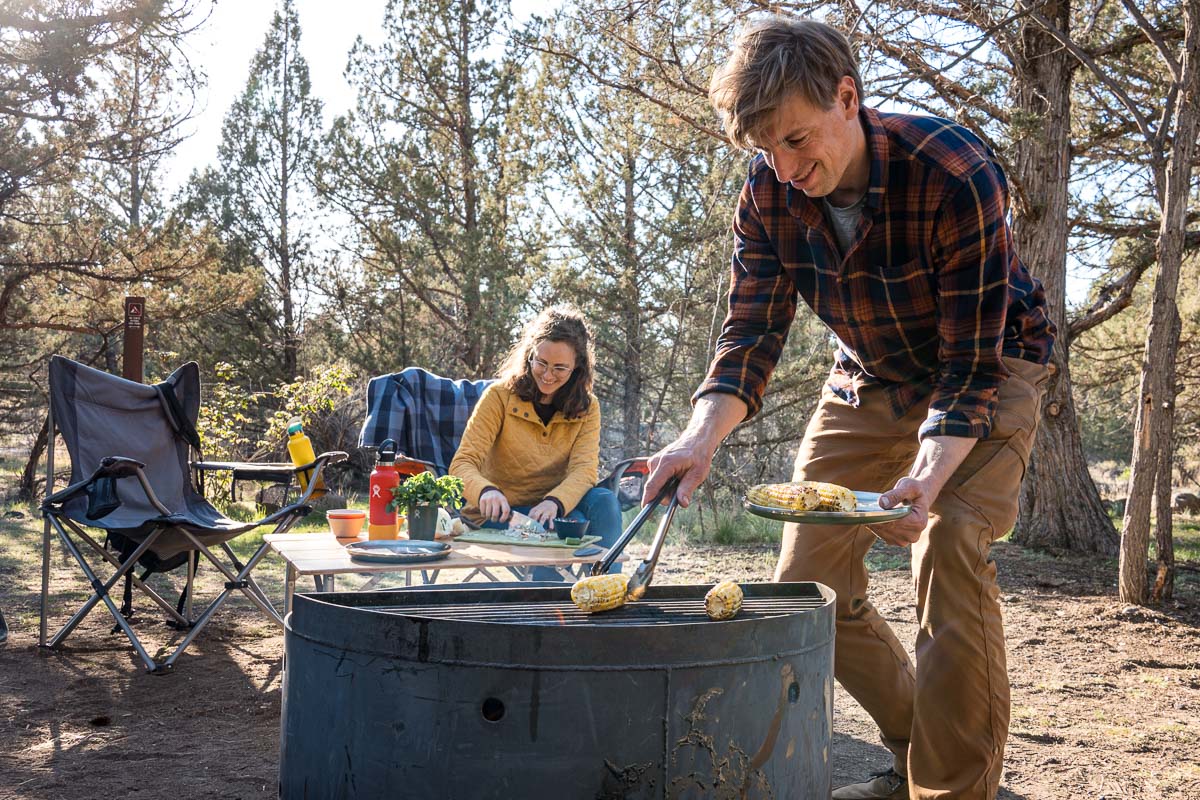 To us, the ideal camping dinner should be fun-to-make, difficult-to-screw up, and easy-to-clean. Something that really adds to the experience of the trip!
So we've searched through all the of camping recipes we've developed over the years, and whittled them down to our 16 favorite dinners. If you're meal planning for your next camping trip and wants some inspiration on what to make for dinner, check out the list below!
Best Camping Dinner Ideas